PJ Pereira will assume role of Founder and Creative Chairman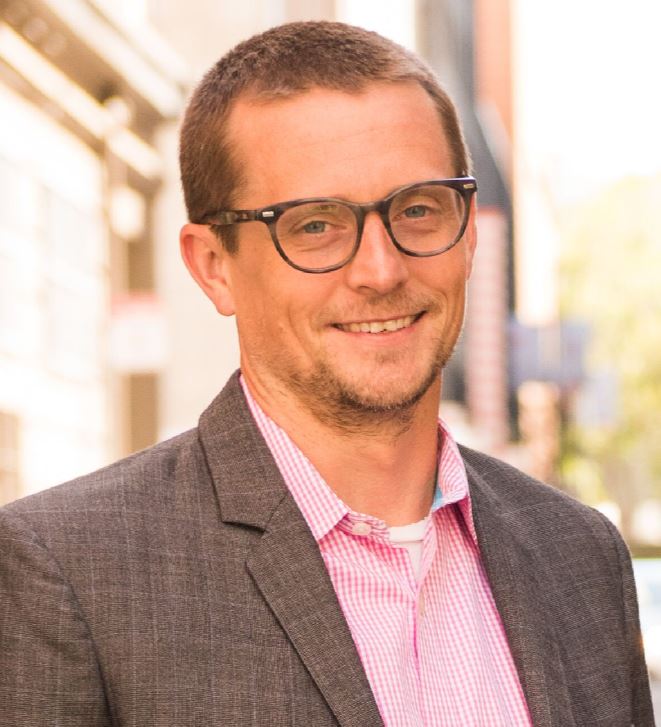 SAN FRANCISCO, JANUARY 11, 2018 – Pereira & O'Dell has named Co-Executive Creative Director Rob Lambrechts to the role of Chief Creative Officer at Pereira & O'Dell. As a founding employee, Lambrechts has been instrumental in the success of the agency's growth and creative service offerings. As CCO, Lambrechts will oversee the creative direction of Pereira & O'Dell's San Francisco and New York Offices as well as its satellite office in Cincinnati.
PJ Pereira will move on to Founder and Creative Chairman and will be committed to the evolution of the agency and the industry, supporting the agency and exploring ideas and techniques that keep Pereira & O'Dell and its clients competitive and nimble.
"After fourteen years together, no one understands more how I think than Rob. It's time we give him the space to bring the original principles of this agency to a new level," said Pereira.
Lambrechts played a key role in in winning MINI and Fifth Third Bank clients in 2017 and most recently collaborated with Theodore Melfi (Oscar nominee, "Hidden Figures") on the global Coca-Cola Christmas campaign titled "A Magic Thank You". Rob also wrote the story for Intel's fourth blockbuster social film titled "What Lives Inside" starring Colin Hanks, Academy Award winner J.K. Simmons and directed by Robert Stromberg (Maleficent, Avatar). He has partnered with Brian Grazer and Ron Howard's incubator film project New Form to write and produce "Dreams of Emily Bloom" and has also worked with Academy Award-winning screenwriter, Dustin Lance Black ("Milk") on a short film series for Coca-Cola on anti-bullying and LGBT rights.
Prior to joining Pereira & O'Dell, Lambrechts was a lead writer at AKQA where he co-wrote and starred in the Red Bull film "Unflinching Triumph: The Philip Rockhammer Story." Highly praised by media and industry insiders, the film was named One of the "Top Ten Things to Watch on the Web" by the Wall Street Journal and was named Sports Illustrated's "Most Amusing Sports Parody".
About Pereira & O'Dell
Pereira & O'Dell is an award-winning agency headquartered in San Francisco with offices in New York and Cincinnati. The agency combines techniques from traditional advertising, digital, PR and design to create innovative campaigns, programs, and products that are in sync with how consumers behave today. Among the Pereira & O'Dell client roster are Coca-Cola, MINI, Fifth Third, Timberland, Realtor.com, Rover.com, Adobe, FTD, Annie's Homegrown and Memorial Sloan Kettering.
For more information:
Molly Parsley, Director of Marketing & PR, molly.parsley@pereiraodell.com
Case | HBS Case Collection | June 2002 (Revised October 2005)
Inside Intel Inside
by Youngme E. Moon and Christina L. Darwall
Abstract
In early 2002, Pamela Pollace, vice president and director of Intel's worldwide marketing operations, is debating whether the company should extend its "Intel Inside" branding campaign to non-PC product categories, such as cell phones and PDAs. The "Intel Inside" campaign has been one of the most successful branding campaigns in history. However, the campaign is more than ten years old, and growth in the PC market appears to be stagnating. In contrast, sales of portable digital devices--such as PDAs and cell phones--appear to be growing at a healthy rate. Pollace is debating whether the "Intel Inside" campaign will work in these other product categories, even though Intel doesn't dominate these other markets like it does the PC market, and it isn't clear that consumers will associate Intel with these other markets.
Keywords: Advertising Campaigns; Growth and Development; Brands and Branding; Marketing Strategy; Product Positioning; Sales; Expansion; Competitive Advantage; Semiconductor Industry; Manufacturing Industry; California;